Our timeless venue is a perfect fit for your event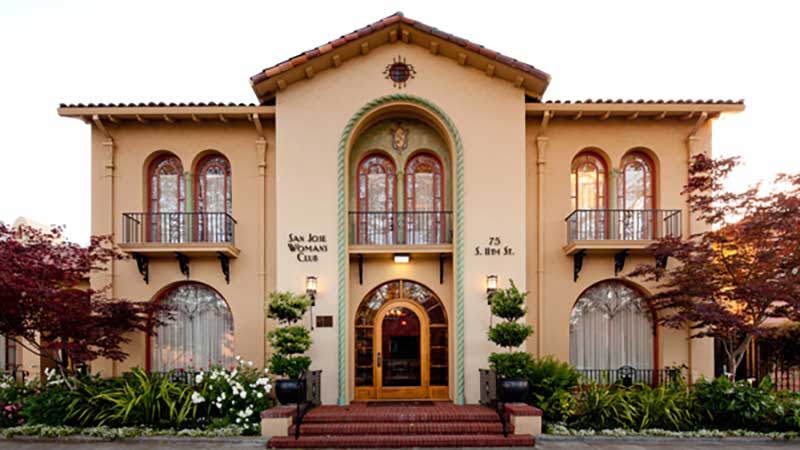 The San Jose Woman's Club Landmark historic venue, number 32 on the Historic Register, is the ideal place for your special event. The 1929 California Mission Revival style structure was built for the SJWC and designed by the notable architectural firm of Wolfe & Higgins. It includes many tiled features created by famed ceramicist Albert Solon. The Historic Venue provides in-kind donation of lowered cost rental of the SJWC  to local community and arts groups for fund-raising events, performances and meetings. The Historic Venue is also available for rental to individuals and for-profit organizations.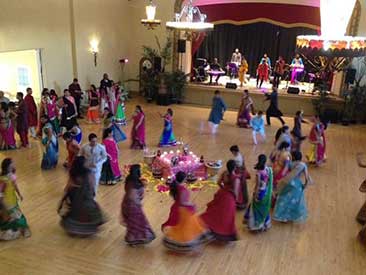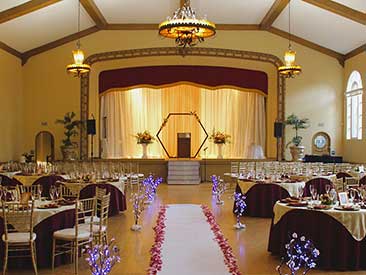 What makes the Historic Landmark Venue special?
The Landmark Historic Venue supports events from 24 to 400 guests:

Spectator/Audience (max. of 400 guests)
Classroom or Seated Dinner (max. of 300 guests)

The venue has a number of different rooms, you choose which ones to use. Perhaps you want a small intimate ceremony before the party begins, or a buffet in a separate room. You choose what you need.
We can accommodate endless seating and setup configurations to match your needs.
You choose your caterer to your needs and budget - you aren't tied to an in-house vendor with the associated high costs that go with it.
You can bring your own alcohol -  hidden charges won't increase your bill.
Want to make a statement - use the beautiful ballroom with curtains that open and close.
Your friends and family can dance the night on the 3,000 square ballroom floor laid in 1929.
Take a Tour of our Historic Landmark Venue
See highlights of the elegant club house
Take a 3D Tour through the house
Preserving Our Unique Historical Venue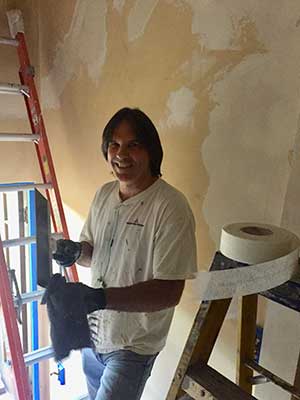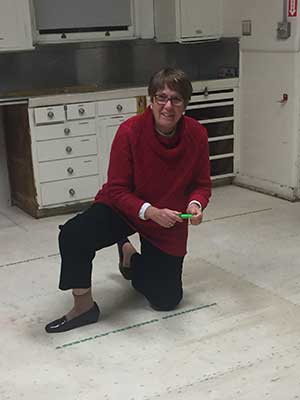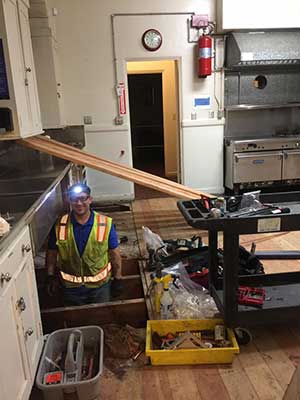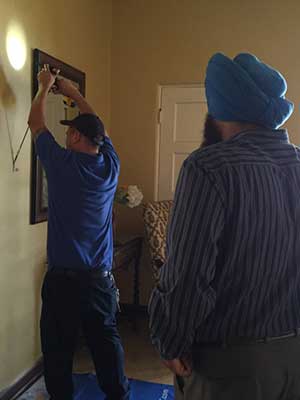 San Jose Woman's Club is fortunate to have its landmark historical venue. Over the years, many woman's clubs sold their historic venues because they could not afford building maintenance. The San Jose Woman's Club is one of the largest remaining woman's club structures in Northern California. In the last ten years, many repairs have been made to improve the venue and bring it into the twenty-first century including adding a new electrical transformer, replacement of the kitchen flooring, and the addition of a security system.