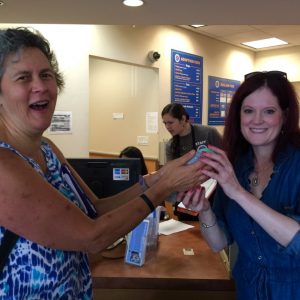 Best Furry Friends meets ad-hoc based on member interests and events.  The Best Furry Friends group formed in 2016 to partner with local companion animal charities to volunteer, drive awareness, and raise funds.
Contact Chairs Betty Sleeth and Lisa Buchanan for more information.
In 2017, Best Furry Friends teamed with South Bay Vegans Drinks to host a Celebrity Chef Vegan Dinner: Miyoko Schinner, benefiting animal sanctuary Rancho Compasión.  More than 100 attendees enjoyed an elegant evening of vegan food and wine and helped raise more than $8,000 for animal sanctuary Rancho Compasión. Monthly we attend events benefitting local organizations such at 13th Street Cat Rescue, Silicon Valley Pet Project, and Rancho Compasion.