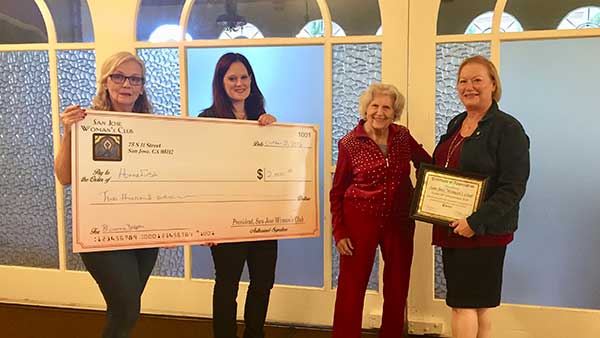 Charitable Giving Requests
A portion of SJWC's annual budget is allocated to charitable giving. Charitable giving requests are evaluated by the Charitable Giving Committee and approved by the SJWC Board of Directors. The deadline for submitting requests for the 2019-2020 fiscal year is November 1, 2019. Anyone can submit a charitable giving request for an organization. Charitable Giving grants are announced in December.
2022-2023 Charitable Giving Donations
During the 2019-2020 fiscal year. San Jose Woman's Club supported the following organizations with cash donations
13th St Cat Rescue

Amigos de Guadalupe Center for Justice & Empowerment

Bill Wilson Center

Child Advocates of Silicon Valley

Family Supportive Housing

Farmworker Caravan c/o San Jose Park Foundation

The Grateful Garment Project

Silicon Valley Pet Project

Yggdrasil Urban Wildlife Rescue
2019-2020 SJSU Scholarships
Academic

Daniela Araya
Jessica Brasil
Salma Vizcaya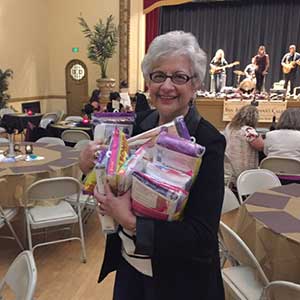 Low-Cost or No-Cost Venue Rental
As part of its mission to support the community, San Jose Woman's Club provides in-kind donation of low-cost or no-cost rental of the SJWC Clubhouse to local community and arts groups for fund-raising events, performances and meetings.
Airman's Ball
Akbayan Cultural Group
Braven
Campus Community Association
Convey of Hope
Horace Mann Neighborhood Association
Junior Achievement of Northern California
Legacy of Bhagra Dance
Lincoln Street Studios
Next Door Solutions
Playford Ball
San Jose Christian School
SJSU International Gateways