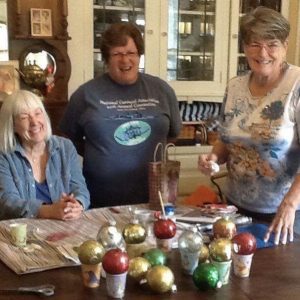 Needle Arts meets on the second and fourth Thursday of the month from 10:00 a.m. to noon at the Clubhouse.
The Needle Arts group was created in 2009 for those interested in all forms of needle arts. Members work on and discuss sewing, quilting, and needlework projects of their own and work on group projects that benefit local children and women such as pocket bears distributed by the police and fire departments and Halloween treat bags and Christmas stockings for children in need.
Contact Chair Sandy Swirsky for more information.