The Be a Dear and Donate a Brassiere Group has begun accepting donation again!!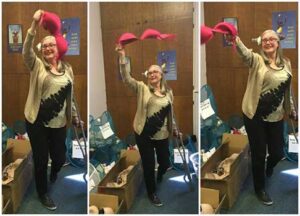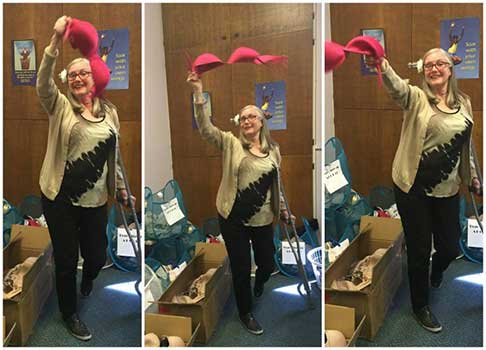 In San Jose:
568 N. 9th Street
San Jose, CA
** Someone is usually home or you can leave your donation on the doorstep. We are a small duplex, and in the back down the driveway. Park on the street. Please contact Eileen Hunter at 650-862-1375 or bad@sjwomansclub.org for more detailed directions.
The mailing address is:
Be a Dear and Donate a Brassiere
c/o Eileen Hunter
568 N. 9th Street
San Jose, CA 95112
In Los Altos:
Eco-Fash
251 Main Street
Los Altos, CA 94022
Phone: (650) 559-0250
In the East Bay:
Revelation in Fit
4158 Piedmont Avenue
Oakland, CA 94611
Phone (510) 858-5459
Please call businesses to verify hours for drop offs. 
We are also accepting donations for our Communi-TEA event. These include swag item:
Accessories and jewelry
Socks
Unused cosmetics and toiletries
Handbags and wallets
Small gifts for the women
Gift cards
Please remember to launder the bras first and ensure that the bras are in gently used condition. We can only distribute new or gently used bras and new underpants (no clothing, pajamas, slips, hosiery, children's clothing or socks):
No stains
No pulled elastic
All of the hooks are there and if you could please hook them before bagging
No missing straps
Some women are allergic to scented fabric softeners so please do not send scented or perfumed bras
Include your name and how you heard about us if you could.
Please call Eileen Hunter for additional information and questions: (650) 862-1375 or email BAD@sjwomansclub.org.