BAD recycles gently used bras and collects new underpants and then donates them to local shelters, clothing and career closets and anywhere where women can use the SUPPORT of a well-fitting bra.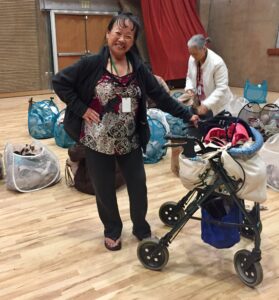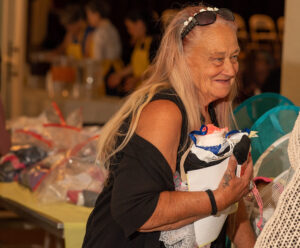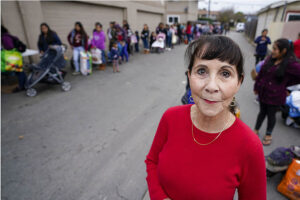 Be a Dear and Donate a Brassiere (BAD) is excited to partner with San Jose State University (SJSU) Spartans for our 2nd Operation Sports Bra.  In 2021 we collected close to 900 new sports bras for girls and young women.  Presentation High School, Girl Scouts of Norther California, Evergreen High School, and National Charity League had individual bra drives. It was a success so we are doing it again in October 2022.  Please consider joining with us! You can bring new sports bras to any of the SJSU drop off's listed in the flier or please contact Eileen Hunter at 650-862-1375 or email bad@sjwomansclub.org for a San Jose Woman's Club drop off location.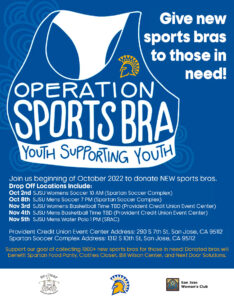 Communi-TEA 2023, our luncheon and afternoon of inspiration and respite for women in need is tentatively scheduled for this Spring. Watch this page for updates!
BAD collaborated with The Farmworkers Caravan and together collected 1000 plus bras for women working  in the fields to provide us with much of our food.
The women in BAD help other women select bras at bra distribution events including Project Homeless Connect, the HomeFirst cold weather shelters and at special emergency distributions such as the event for the 2017 flood victims. Through-out the year hundreds of bras are delivered to agencies around the Bay Area.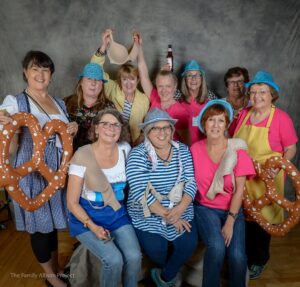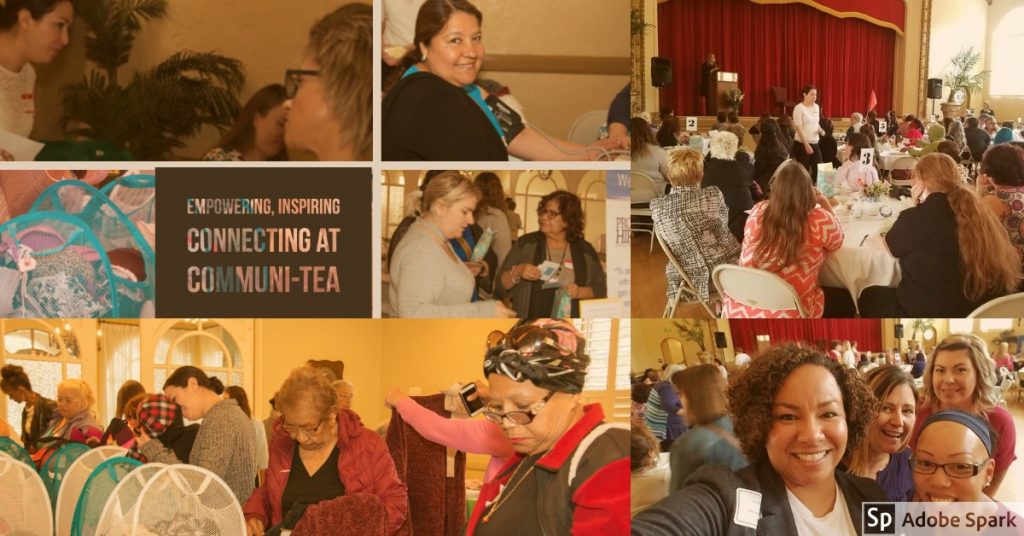 Ongoing Be a Dear and Donate a Brassiere Initiatives
Donate Bras and Undergarments
Gently used and new bras are needed as well as new panties. Bras should be clean, unstained, with straps and no poking underwires. Please attach the hooks when donating.  At this time we ask you to not bring donations to the clubhouse. For drop off locations please email BAD@sjwomansclub.org or get more details on how to donate.
Bra Bank
In 2017 we started the BAD BRA Bank. Wearing a well-fitting bra increases a woman's self-esteem and a bra is critical for job interviews, health and overall dignity. Bras aren't cheap, and when women are on tight budgets, they often can't afford to buy or replace them. Some women need special fittings due to their size and we can't maintain an inventory of every size. Your donations supports our "BAD Bra Bank", a fund that allows us to purchase two bras for a woman in need. We work with case manager who contact us when they meet a woman who needs our help.
Operation Sports Bra
The BAD girls have collaborated with groups at high schools, universities, sports teams and groups that promote volunteerism. In 2021 "Operations Sports Bra: Youth SUPPORTING Youth" collected 785 NEW Sports Bras. All bras were donated to nonprofits that work with the economically disadvantaged including Bill Wilson Center, Gifts for Teens, Spartan Cares Food Pantry and Larkin Street Youth Services.  Get more details. 
Communi-TEA
BAD partners with the Ladies Who Do Lunch Group of SJWC to present Communi-TEA, a Women's Gathering for Sipping, SUPPORT & Story Swapping. 90 plus women who utilize the services of agencies such as Downtown Streets Team, onRoute22, Sacred Heart Community Service, Veteran's Home, LifeMovies, HomeFirst, YWCA, and Next Door Solutions for Domestic Violence, attending this very special luncheon seated at each table to share lunch and chat.
Honorary Hosts and Emcee:
Honorary Host 2019 - Santa Clara County Supervisor Cindy Chavez
Honorary Host 2018 - Santa Clara County Supervisor Susan Ellenberg
Honorary Host 2017 - Vice-Mayor Magdalena Carrasco
Emcee - Shay Franco-Clausen
Sponsors:
Office of Women's Policy - Santa Clara County, Commission on the Status of Women
The HealthTrust
THIRDLOVE
LUXIE
Strickland Family LLC
Gardner Health Services
Group History
Be a Dear was founded in 2009 by club members Eileen Hunter, Lisa Collins and Beverly Williams. Before joining the SJWC in 2014, they had already collected more than 10,000 bras for local charities! The number of bras collected today is over 35,000 now.
Keep up with Be a Dear on their Facebook site.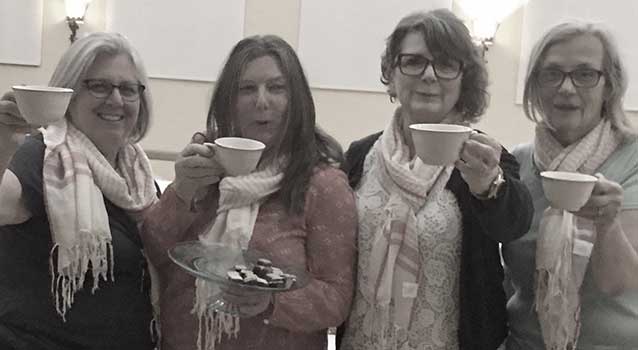 Past Event: OktoBRAfest
OktoBRAfest a fundraiser for local non-profits that assist women and the funding of a Bra Bank for purchasing bras for women who need special sizes or styles. Enjoy Polka music, homemade German food and more at this fun-filled event.
Each year we donate a portion of the funds raised to a non-profit that supports women:
At OktoBRAfest we honor our Super Supporters:
Event sponsors:
Office of Women's Policy - Santa Clara County, Commission on the Status of Women
The HealthTrust
THIRDLOVE
LUXIE
Strickland Family LLC
Gardner Health Services
Awesome Foundation
E Clampus Vitus, Mountain Charlie
San Jose City Council Member Don Rocha