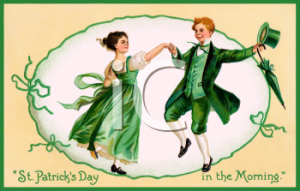 Irish Pub Party
Sunday, March 17, 2019 6:15 PM – 9:00 PM PDT at the San Jose Woman's Club 75 S. 11th Street San Jose, CA 95112
You won't need the luck of the Irish to have more than a wee bit of fun at this festive evening featuring Irish food, drink and music!
6:15 p.m. Doors Open
Meet up with friends and fellow members over an Irish Coffee, beer or a glass of wine (suggested donation $5); complimentary coffee and tea service
6:45 p.m. Dinner
Settle in for an Irish Pub Dinner featuring Corned Beef and Cabbage and delicious Irish dessert favorites including Bread Pudding. Vegan option available.  $40 per ticket.
7:45 p.m. General Meeting (Free). Doors open for Dessert and Concert Only Ticket Holders, $10.00 per ticket.
Find out what's going on at the SJWC at our March General Meeting. The SJWC Nominating Committee, which will select the slate for the 2019-2020 SJWC Board elections, will be selected at this brief meeting.
8:00 p.m. Show
Enjoy a rousing performance of Celtic music by The Kavanaugh Brothers Celtic Experience.