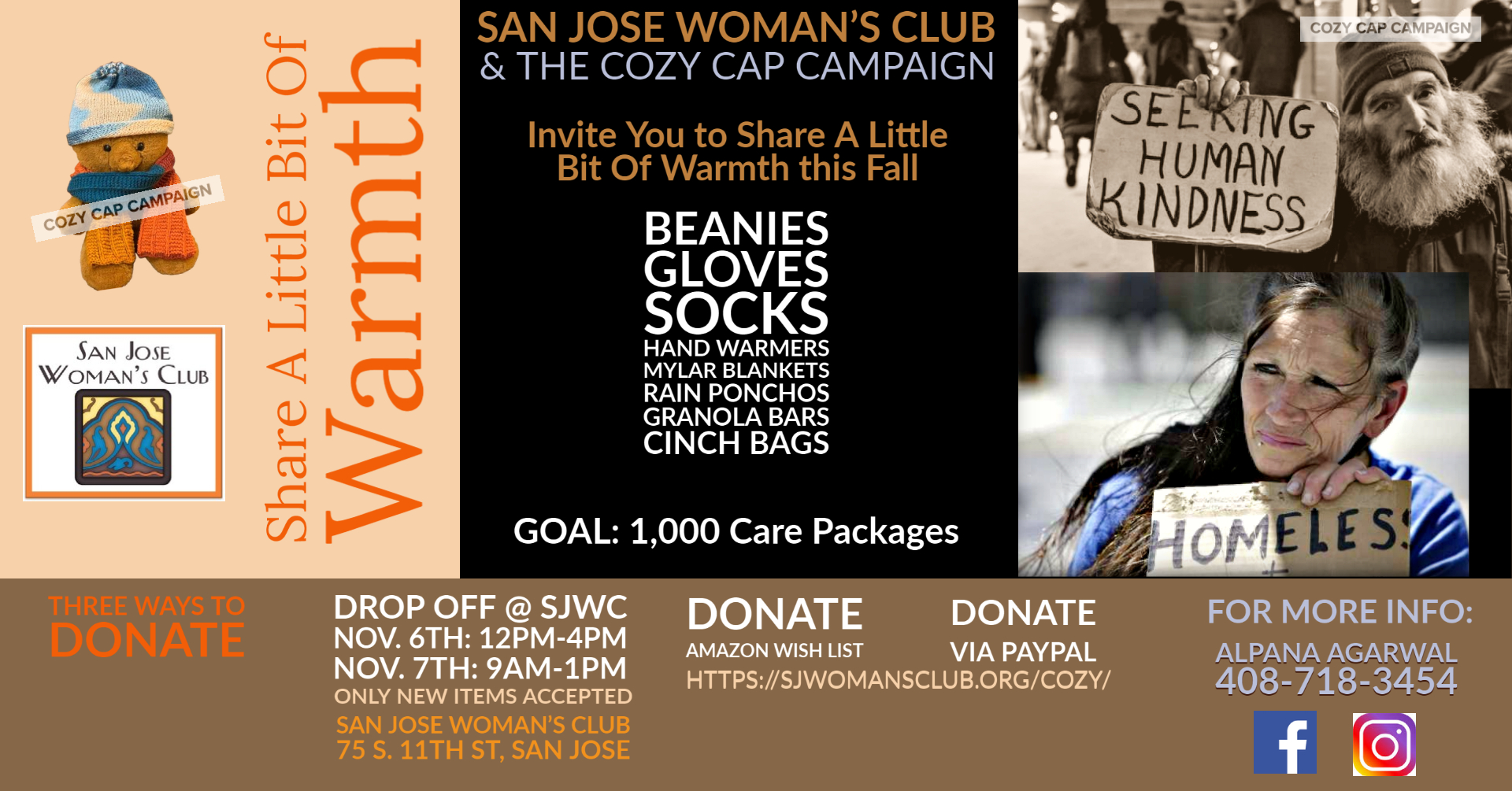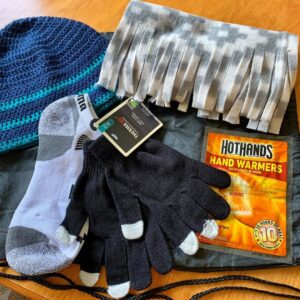 What to Donate
There are three ways to donate.
Donate Items
We need these items to complete the care packages.  New items only please. 
Warm beanies (hats)

Gloves

Socks

Hand warmers

Mylar blankets

Disposable rain ponchos

Granola bars

Individually wrapped hard candy
Buy Items on Cozy Cap Campaign's Amazon Wish List
Visit the Cozy Cap Campaign Wish List on Amazon.
Select one or more items needed for the care packages.
When checking out, select Alpana Agarwal's Gift Registry Address for the mailing address.
Donate Cash to Purchase Items
Use the Donate button below to donate cash. All cash donations are being used to purchase items for the kits.  Your donation is fully tax deductible.
Where to Donate
Drop off items at one of our drive through donation events. Place your donations in the trunk of your car for contactless drop off. Pull up and pop the trunk, one of our volunteers will unload the items.
Location
San Jose Woman's Club
75 S. 11th St. San Jose CA 95112
Dates
Friday, November 6
12pm to 4pm

Saturday, November 7
9am to 1pm
About Cozy Cap Campaign
Cozy Cap Campaign works to bring warm winter woolies to the unhoused community in Santa Clara County. They donate close to 1000 pieces of winter wear every year, about 60%  hand made by the community. Cozy Cap Campaign was started as a passion project by Alpana Agarwal in 2018 and has been able to help more people every year. Alpana is also an active supporter of SJWC's Be A Dear Donate A Brassiere Group.